Mexico says fugitive drug lord 'El Chapo' injured in escape from police
Comments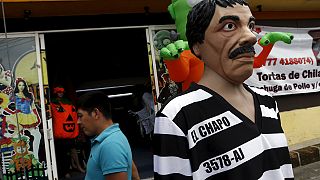 Mexico says the world's most-wanted drug boss, Joaquín "El Chapo" Guzmán
has narrowly escaped capture by police, but injured his face and one leg in the process.
Guzmán embarrassed the government by digging out of his high security prison in July, and has been on the run ever since. He is currently believed to be in the north-west of the country.