New UN-sponsored Libyan National Unity Government starts to pick up support
Comments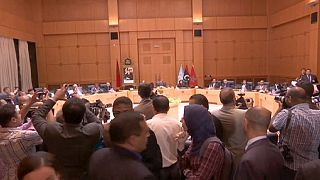 Following the proposition forged in Morocco under UN auspices of a new national unity government for Libya, there has been a sign that at least some of the self-declared leaders on the ground may be willing to accept the deal.
One such is a man who seized responsibility for oil installations in the east of the country where the recognised government sits. Ibrahim Jadran is reportedly close to General Khalifa Haftar.
"We are happy with this new development. We reaffirm our support for this government, as long as it serves the Libyan people, as long as it restores the dignity and sovereignty of the state, as long as it fights terrorism and restores social justice. It must reactivate the justice system, close prisons that are not under state authority, and ensure the return of refugees from abroad and within Libya.
We have dropped certain demands so we can set up a cycle of reforms, democracy, and social justice in the three geographical zones that make up Libya; Barka (Cyrenaica), Tripoli, and Fazan (Fezzan). This will stop the international and regional powers wishing to seize Libya, who want to attack us and weaken us," he said.
Jadran has a colourful past. Only 34, he led a militia during the Libyan revolution before becoming Commander of the Petroleum Facilities Guards, which now number some 18,000 militia fighters.