French police arrest top leaders of Basque group ETA
Comments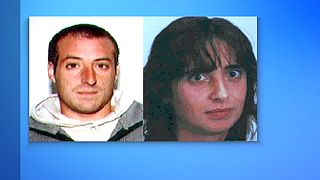 Police in France have arrested two members of the Basque separatist group ETA.
David Pla, considered the current leader of the group, was detained with Iratxe Sorzabal in a joint operation with the Spanish Civil Guard.
Both appeared on video announcing an ETA ceasefire four years ago.
Spain's interior minister said the operation meant a "death certificate" for the group.
"ETA has one only thing left to do: to accept that the band has been absolutely beheaded and dismantled," said Jorge Fernández Díaz. "Now it's in their own hands to formalize their disbandment. I would dare to say that this is ETA's death certificate."
Both arrests were made in the French city of Saint-Étienne-de-Baïgorry about 50 miles from Biarritz where a weapons stockpile was discovered in May.
Spain's interior ministry said the arms had been bought by ETA before the ceasefire.
Tuesday's (September 22) police operation is ongoing. Authorities have not ruled out further arrests.
LATEST: Police Arrest Two ETA Leaders In France
https://t.co/9TfXHXG8RFpic.twitter.com/X3VeIpNJgN

— The Spain Report (@thespainreport) September 22, 2015