Greece: polls suggest Syriza is losing its lead
Comments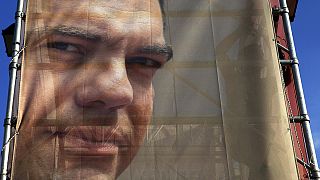 A number of polls suggest that New Democracy, the main opposition party in Greece, is closing the gap on the governing Syriza in the run-up to the country's general election on September 20.
Most research suggests the left-leaning Syriza is ahead of its political rivals by 1 to 3%. However, the latest poll, carried out by researchers GPO and published by a privately-run television station, claims the centre-right New Democracy has the backing of 25.3% of voters against a straight 25% for Syriza.
The lead is well within the recognised margins of statistical error but adds to the argument pointing to a slight but definite shift away from Syriza. It had been assumed that Syriza would win a fresh vote comfortably, despite agreeing to the strict terms of an 86 billion euro third bailout deal in July. But analysts are now asking whether Greeks have in reality found the tough terms of the latest deal a bit too much to take.
The GPO shows Golden Dawn coming in at 5.5%, the socialist PASOK at 5.3 and the floating vote at a substantial 12.8%.
Alexis Tsipras resigned last month to make way for fresh elections, hoping, analysts say, to secure a stronger mandate. But having started out as the clear frontrunner, Syriza's poll lead has all but disappeared.
The poll predictions seem to point to a coalition government being the most likely outcome of the election, which is due to be held on September 20.
The possibility of a fractured result is stoking fears of yet more turmoil in Greece, a country hit by years of instability and recession.