Myanmar's 'free' election struggles to distance dictatorship
Comments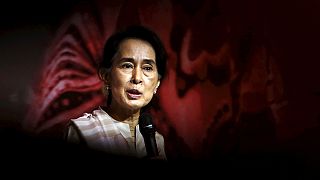 Hope for change in Myanmar is approaching a crucial test.
The Southeast Asian nation is preparing for the first free national ballot since 1990.
The head of the electoral commission admits that computerising more than 30 million voter names for the first time is a major challenge.
Unless that is done properly, many voters might never get the chance to participate.
The election scheduled for November 8th is considered pivotal. Myanmar's dictatorship formally ended in 2011 but most of its political party leaders are former military officers.
This poll will be another step on the former British colony's road to democracy.
The opposition National League for Democracy has said it will take part, led by Nobel Peace Prize laureate Aung San Suu Kyi. The NLD could make significant gains if the vote is free and fair.
Suu Kyi, who spent 15 years under house arrest, has also expressed concerns about the voting lists, urging people to check them for omissions and errors. This is to make sure those eligible can cast their ballot, and that the names of people who are no longer living are removed.
Suu Kyi herself can not be a candidate for the presidency. The much criticised constitution bars any citizen from standing who has offspring of another nationality.
Her late husband was British, and her two sons are British. But Suu Kyi says her party has a constitutional amendment plan she believes "will be acceptable".
After the military ignored the result of a 1990 vote that her party had won, the NLD boycotted the last national poll in 2010, which international observers condemned as full of irregularities.
Suu Kyi's party won a 2012 by-election by a landslide, and she finally made her debut in parliament.
Since 2011 and the introduction of a reform-leaning civilian government, albeit still dominated by former generals, most Western sanctions against Myanmar have been lifted.
The November poll will be a further test of Myanmar's nascent reform credentials — a country where political dissidents remain imprisoned, journalists and the media are strictly controlled and discrimination is practised against ethnic minorities.