Schools close in southern region of Saudi Arabia after shelling by Houthi rebels
Comments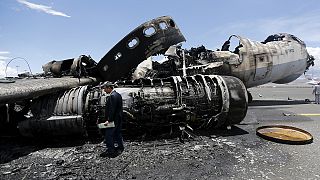 In the southern Najran region of Saudi Arabia schools were suspended on Tuesday. The decision, announced on Saudi state television, was taken after Yemeni Houthi rebels fired shells which landed close to the frontier, according to an official spokesman.
The shelling happened as Gulf leaders gathered in the Saudi capital, Riyadh to discuss regional issues and the deepening crisis. It's reported the summit wanted to send a strong message of unity and determination. French President Francois Hollande was present.
France is seen to have the toughest stance among the six world powers negotiating with Iran. Amid concern over Iran's influence in the region, both Paris and Washington have sought to calm fears over the nuclear accord now being finalised.
At Sanaa airport in Yemen a cargo plane was destroyed by Saudi-led airstrikes attacking Houthi rebels. It's reported Saudi Arabia is now consulting its partners about a possible truce to allow humanitarian aid to get through.
In the southern port of Aden fighters loyal to the exiled President Hadi have seized the airport after days of clashes with Houthis. A spokesman said foreign special forces had joined his militia in the ground fight against the rebels only to retract his statement after the Saudis denied it.