Confusion over Varoufakis offensive gesture row with Germany
Comments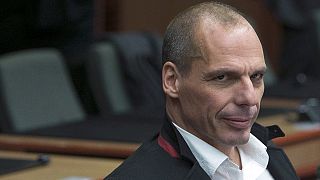 Are the images a fake or are they real?
A German TV prankster has "admitted" to faking a video showing Yanis Varoufakis, the Greek finance minister, giving the middle finger to Germany.
But there are still doubts as to whether he made the offensive gesture or not.
The minister has strongly denied the allegations.
"This was a doctored video, it was a gesture I`ve never made in my life and the German people deserve better media," he said.
The footage comes from an event in 2013 in Zagreb, Croatia, before Varoufakis took office.
The Greek minister has regularly traded barbs with Germany especially with his counterpart, Wolfgang Schaeuble, since the Syriza party came to power in January on a promise to end austerity and renegotiate bailout terms.
The German public broadcaster ARD, which aired the video on Sunday during a live interview with Varoufakis, said it had seen "no signs of manipulation" but would have experts check it.