Islamist "lone wolves" plot attacks inside Western societies where they live
Comments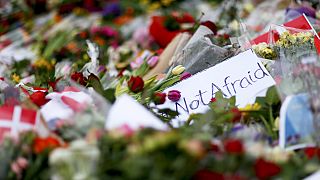 The latest radical Islamist terrorist attacks in Denmark fall into the 'lone wolf' category.
The general profile finds striking similarities between the Copenhagen attacker and those in Paris, Sydney, Brussels and Toulouse.
All of them had experience on the wrong side of the law, were known to security and justice services and were ready to take lives and discard their own.
Denmark's media reported the attacker there was Omar el-Hussein, aged 22, born in Denmark, of Palestinian origin, with a criminal record for delinquency, radicalised in prison, though in most cases the attackers sought their indoctrination through social networks online.
A friend of his, Michael Milo, shared his observations: "He was good in school, and intelligent. I just think he had too many big thoughts in his head. Maybe in the end, he simply had to act on them. He tried to convince me to follow his approach to life. He also gave me an excerpt of the Koran, so I could go home and study it."
On 9th January, in Paris, repeat offender Amedy Coulibaly, aged 32, seventh of 10 siblings, born near Paris in a family of Malian origin, was the Kosher Supermarket hostage-taker. The 'lone wolf' label here is disputable, as there was some coordination with two other maverick terrorists…
The Kouachi brothers Chérif and Saïd, who on 7th January attacked French satirical magazine Charlie Hebdo, aged 32 and 34, also Paris-born, to parents of Algerian origin, were on both French and American security services' watch lists.
Intelligence analyst Claude Moniquet hinted at a daunting rise in numbers: "In the past we had a few hundred dangerous people in all Europe. Today, we have at least a few hundred dangerous people in each European country. That means thousands of dangerous people in Europe."
All western countries are liable to be threatened.
On 15th December, Iranian-born Australian national Man Haron Monis (aged 50) took hostages at the Lindt Chocolate Café in Sydney, Australia.
Monis's previous run-ins with the law included threatening letters sent to the families of soldiers killed in service in Afghanistan.
Experts say lone wolf attackers' preferred targets include sites where hostages can be held, free speech outlets, Jewish religious, educational or cultural centres, and armed security forces.