NASA rover detects methane on Mars
Comments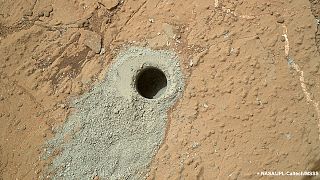 NASA's Mars rover has found a type of gas which could suggest past or present life on the Red plant.
Methane has been detected which is a chemical strongly linked to life on Earth. It is emitted by 95% of microbial organisms on our own planet.
The rover has not identified the source but scientists suggest it may lie beneath the surface.
How it came to be there is yet unknown. It could have com from Martian bugs or from a natural process such as when water interacts with cert types of rock.