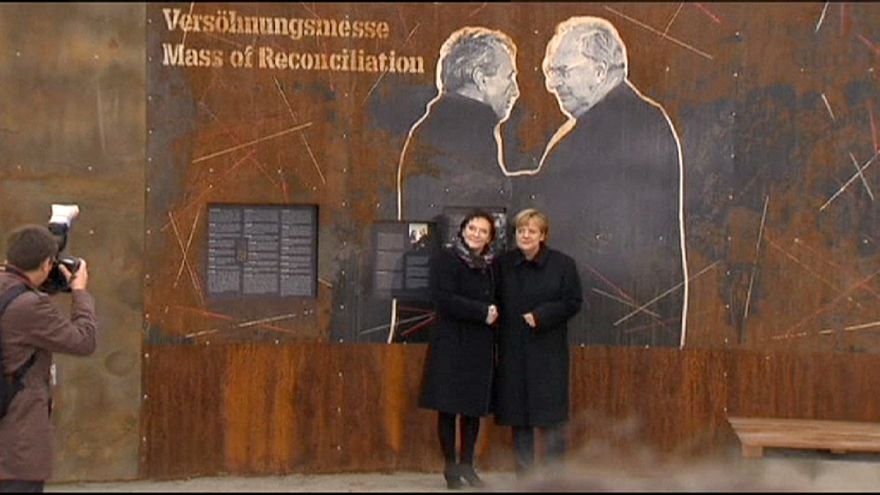 Merkel and Kopacz mark 25th anniversary of Polish-German reconciliation
German Chancellor Angela Merkel and Polish PM Ewa Kopacz participated in an ecumenical mass marking the 25th anniversary of the Polish-German reconciliation. Prior to the mass both politicians inaugurated a permanent exhibition "Courage and Reconciliation" in Krzyzowa.
25 years ago, on November 12th 1989, former Polish PM Tadeusz Mazowiecki and former German Chancellor Helmut Kohl took part in a mass which opened a new stage in the Polish-German relations.