Mandatory Kim Jong-un buzz cut: a hair-raising hoax?
Comments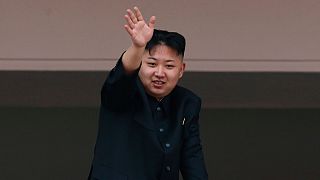 The world's media is abuzz with the news that Kim Jong-un, leader of North Korea, has reportedly ordered male students in the country to adopt his hairstyle.
But is this merely a rumour based on the international community's fascination with the notoriously secretive state? Recent visitors to the country have reported no apparent change in hairdos. "I was there just a few days ago, and no sign of that," said Simon Cockerell of Koryo Tours, a company specialising in bringing foreign tourists to North Korea.
The latest report may be a rumour, but Choe Cheong-ha, a North Korean defector, told Associated Press the government does have its own special "fashion police". He said members of a government-run youth organisation regularly carry out spot checks to see if people are dressed appropriately. The body apparently verifies that people are wearing the mandatory lapel pins with the images of former leaders Kim Il-sung and Kim Jong-il and looks for violations such as blue jeans or clothes with English words.
In a 2005 war against men with long hair, the North Korean government is said to have ordered "socialist style" haircuts, deriding shaggily-locked men as "blind followers of bourgeois lifestyle." Reports suggest the state-run TV channel KCTV even personally identified culprits by name and address.
The campaign was said to be based on the premise that long hair takes oxygen away from nerves in the head, therefore hampering brain activity. Women are still allowed to wear their hair long.