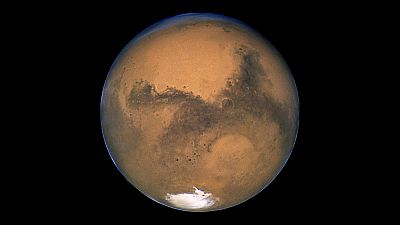 Where do you hunt for life on Mars? This interactive video map of the red planet below sets out the top landing sites being considered right now by ESA and NASA for their rover missions in 2020. We ask why each site is interesting, and what could go wrong if we land there.
Mars experts Damien Loizeau and Patrick Thollot give their analysis of each spot in the videos embedded in our special Mars map. They explain the features, such as craters and outcrops that make the sites fascinating for science, and reveal the challenges, such as deep dust layers, that could lie ahead for the rovers.
Watch each video for a clear explanation of the most famous spots on Mars, ranging from the best know Oxia Planum and Mawrth Vallis to the lesser-known candidate sites like North-East Syrtis that could be visited some time in the future.
This interactive map gives you the knowledge to follow the decisions the Mars exploration teams are now making as they prepare for the 2020 missions.
While NASA continues to deliberate on where to send its rover, ESA has recently narrowed down its landing site selection to two possible choices.
Key for the map:
Green:
Candidate sites for 2020 rover landings
Red: Former candidate sites for 2020 of high scientific interest
Here's a map of the landing sites for the previous missions to Mars:
For more information on what the 2020 Mars missions will be looking for: