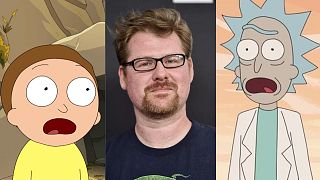 Copyright

AP - Adult Swim
-
Adult Swim has cut ties with Justin Roiland in the wake of the news that the hit adult animation comedy Rick and Morty co-creator was charged with felony domestic abuse.
"Adult Swim has ended its association with Justin Roiland," Adult Swim / Cartoon Network / Boomerang senior VP communications Marie Moore said in a statement.
Roiland co-created and executive produced Rick and Morty since 2013, and also voiced both the titular Rick and Morty. 
The Emmy-winning animated sitcom is Adult Swim's flagship series, and while fans could be legitimately worried about the future of the show, an official statement released on Twitter states that "Rick and Morty will continue" and that "the talented and dedicated crew are hard at work on Season 7."
Roiland's voice roles are set to be recast and fellow co-creator Dan Harmon will now be the lone showrunner. 
The show, which has completed six seasons, is locked in through season 10, as it received a 70-episode order in 2018 when Adult Swim also signed new long-term deals with Roiland and Harmon.
Roiland was charged with one count of domestic battery with corporal injury and one count of false imprisonment by menace, violence, fraud or deceit in Orange County based on an alleged 2020 incident with an unnamed Jane Doe that Roiland was dating. He appeared at a pre-trial hearing earlier this month, has pled not guilty, and is expected to return to court on 27 April.