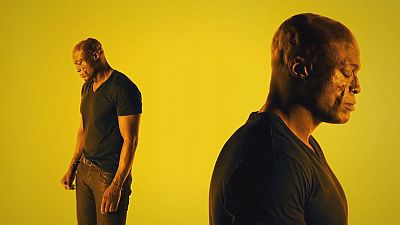 Seal is releasing his first album in five years, the first since his divorce from Heidi Klum.
His seventh studio album, simply entitled 'Seal 7', it deals with deep emotions linked to love, heartbreak and healing.
"You know some people, when something is weighing on them, if they have an issue or something that's internal, they go and see a therapist or a psychiatrist or a shrink of some sort. I write songs and that right there is a very cathartic experience. But there are caveats. So long as you are telling the truth, it only works, it's only cathartic if you are brutally honest with yourself first and foremost," says the artist.
The result of this writing therapy are soulful ballads like 'Every time I'm with you' or powerful heartache songs like 'The Big Love Has Died'.
https://youtu.be/YTS7DJ9LE40
"I felt that it was important that I capture that dynamic on the record, so, of course, it's a reality, that's how we feel sometimes, you know, when we've been in something that hasn't quite worked out or there was so much love and now there's a vacuum where that love was. It has kind of left behind an empty space. You feel quite damning," he explains.
Seal has sold more than 30 million albums worldwide and has won numerous music awards, including three Brit Awards, four Grammys and an MTV Video Music Award.
His new album 'Seal 7' is out now.