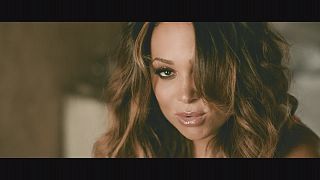 Canadian singer songwriter, Tamia, has released her sixth album entitled 'Love Life' with the single 'Sandwich and a Soda.'
It is collection of songs about relationships:"It's a happy album, it's a relationship album. There is still, you know, ups and downs, and things like that. Well I chose 'Sandwich and a Soda' for the first single because I thought it was just fun and just a great – it had a great beat and great vibe," explained the 40-year-old mother of two.
The six-time Grammy-nominated artist began her career at the age of 17 guided by top producer Quincy Jones and released her first album in 1998: "It was such a whirlwind in the beginning that I think I really didn't get a chance to take it in. And to let it really soak in. And every now and then I'll look back at photos or I'll think about something that – the time that we spent together or you know, something he said. And think, 'what an amazing opportunity and what an amazing chance that I had to work with a living legend'."
Since then the mother of two has been diagnosed with multiple sclerosis.
'Love Life' is out now.