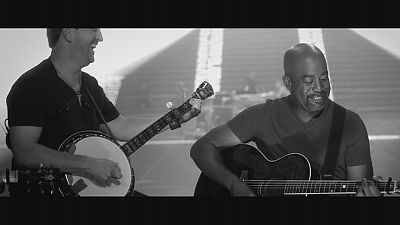 Darius Rucker has released his new album, Southern Style, and the first single from it – Homegrown Honey – is already a hit. The musician started out with Hootie and the Blowfish but has been working solo for the last fifteen years.
He said that working on the new album had been a fun experience: "With this record I really went in with that attitude of let's have some fun. Let's write some big, drinking songs and some loving life songs and just have some fun. And we did that and I think it's probably a little more country than the other stuff I've done."
Writing Homegrown Honey was particularly relaxed, he said: "We had a little party going on there between the three of us. And the songs just kept on coming, and everybody was saying these cool lines and then somebody would say, 'Just say it a little different,' and it worked exactly like the writing sessions are supposed to work, you know? We had a great time. I'm proud of that song. Anytime you have a No. 1 song it's awesome."
But Rucker says he would happily work in any musical genre, with any musicians: "I'd work with anybody. You know one of my bucket, I don't have much left on my bucket list. And one of the things that I'm dying to do is to sing the hook on a big rap song. I'm dying to do that. No one's ever called me to do that. I'm dying to do that."
Southern Style is in shops now and Rucker will be touring the US this summer to support the album.