Cyber threats, spying bigger threat to Canada than terrorism - spy chief
Comments
By Reuters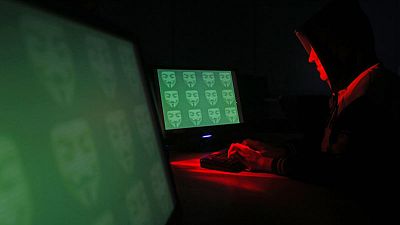 -
OTTAWA (Reuters) – Foreign interference including cyber threats and espionage poses greater strategic challenges to Canada than terrorism, the nation's spy chief said in a rare public speech on Tuesday.
"Activities by hostile states can have a corrosive effect on our democratic systems and institutions," said David Vigneault, head of the Canadian Security Intelligence Service.
Vigneault said the scale, speed, range and impact of foreign interference had grown as a result of the internet, social media platforms and the availability of cheaper and more accessible cyber tools.
"Terrorism has understandably occupied a significant portion of our collective attention for almost two decades," he said in a speech in Toronto.
"Nevertheless, other national security threats – such as foreign interference, cyber threats and espionage – pose greater strategic challenges and must also be addressed."
Vigneault said hostile foreign intelligence services were gathering political, economic, commercial, and military information in Canada.
In particular, he said, CSIS had seen a trend of state-sponsored espionage in fields such as artificial intelligence, clean technology and the fifth-generation mobile network.
Although Vigneault did not single out any nation, Western governments are increasingly wary of what they say is possible Chinese state involvement in 5G and other communications networks.
(Reporting by David Ljunggren; Editing by Peter Cooney)