China wants to strengthen partnership with Portugal - Xi
Comments
By Reuters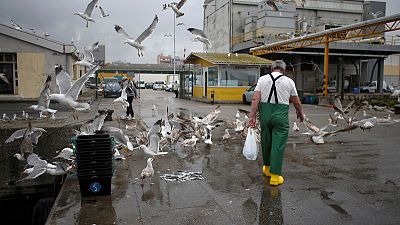 -
By Axel Bugge
LISBON (Reuters) – China wants to strengthen its relations with Portugal through a strategic partnership that aims to take advantage of the Iberian country's important location along Beijing's road and belt initiative, China's President Xi Jinping wrote on Sunday.
In an article published in Portuguese daily Diario de Noticias ahead of Xi's visit to Lisbon this week, the Chinese president wrote that relations between the two "transcends time and distance and is a partnership looking to the future."
Xi starts his two-day visit on Tuesday, during which he will meet the president and prime minister.
While there are growing suspicions elsewhere in Europe about Chinese acquisitions, in recent years Lisbon has been open to Chinese investment, including in strategic sectors like energy, and has nurtured close relations with Beijing. China Three Gorges launched a bid for utility company EDP this year, Portugal's largest company.
Xi wrote that Portugal and China would work jointly in developing the road and belt initiative, a modern-day silk road through which Beijing aims to develop infrastructure links and investment in Europe, Asia and Africa.
"Portugal is an important link between the maritime and land silk road and therefore there are natural advantages to Chinese-Portuguese cooperation on the road and belt initiative," Xi wrote.
That could lead to cooperation in areas from automobiles, renewable energy, finance to the construction of ports, Xi wrote. Portugal's southern deepwater port of Sines, situated on the south-western corner of Europe, is seen as a key location in the plan.
Xi also wrote that the two countries aim to jointly develop "blue economy" partnerships through research and investment. The countries announced last month a joint project for micro satellites to collect data used in agriculture, fishery and oceanography.
Chinese residents have become the leading non-European applicants for Portugal's so-called 'golden visas', whereby foreigners get residency in return for property investments of at least 500,000 euros.
A range of Portuguese assets have been bought by Chinese companies, especially during its 2011-14 debt crisis, ranging from finance to insurance, healthcare and the electric grid.
(Reporting By Axel Bugge; Editing by Toby Chopra)