Trump says remains unsatisfied with Saudi accounts on Khashoggi
Comments
By Reuters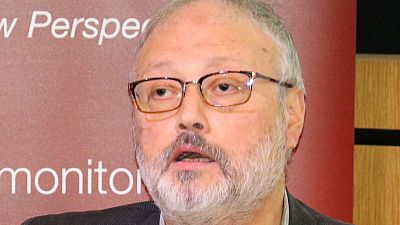 -
By Jeff Mason and David Dolan
WASHINGTON/ISTANBUL (Reuters) – U.S. President Donald Trump said on Monday he was still not satisfied with what he has heard from Saudi Arabia about the killing of journalist Jamal Khashoggi, but did not want to lose investment from Riyadh.
Khashoggi, a Washington Post columnist and critic of Crown Prince Mohammed bin Salman, the kingdom's de facto ruler, disappeared three weeks ago after he entered the Saudi consulate in Istanbul to obtain documents for his upcoming marriage.
Riyadh initially denied knowledge of his fate before saying he was killed in a fight in the consulate, a reaction greeted sceptically by several Western governments, straining relations with the world's biggest oil exporter.
"I am not satisfied with what I've heard," Trump told reporters at the White House. "I don't want to lose all that investment that's been made in our country.
"But we're going to get to the bottom of it." Trump made similar comments on Saturday about being unsatisfied with the Saudi response to the killing. [nL2N1WZ1X9]
Trump on Monday said he spoke with the crown prince and that there are Americans in Saudi Arabia and U.S. intelligence officers in Turkey working on the Khashoggi case who are returning Monday night or Tuesday.
Turkish officials suspect Khashoggi was killed inside the consulate by Saudi agents and his body cut up. Turkish sources say authorities have an audio recording purportedly documenting the murder of the 59-year-old.
Turkish President Tayyip Erdogan has said he will release information about the investigation in a speech on Tuesday.
As incredulity deepened over Saudi Arabia's account, comments from Trump have varied. He has appeared at times to play down Riyadh's role in the incident, but also warned of potential economic sanctions. He has repeatedly highlighted the kingdom's importance as an ally.
Earlier on Monday, Trump's son-in-law, White House adviser Jared Kushner, said he had urged Saudi Arabia's crown prince to be transparent about Khashoggi and told him "the world is watching" Riyadh's account of the journalist's disappearance.
Kushner has cultivated a personal relationship with Prince Mohammed and urged Trump to act with caution to avoid upsetting a critical strategic and economic relationship, a senior administration official said. [nL2N1WZ20C]
In an interview with CNN on Monday, Kushner said he had told the crown prince: "Just to be transparent, to be fully transparent. The world is watching. This is a very, very serious accusation and a very serious situation."
Asked how the prince responded, Kushner said: "We'll see."
(Additional reporting by Susan Heavey in Washington; Tuvan Gumrukcu in Ankara and Daren Butler in Istanbul; Editing by Robin Pomeroy and Alistair Bell)