Pichot calls for fresh 10-year blueprint to avoid 'ruin'
Comments
By Reuters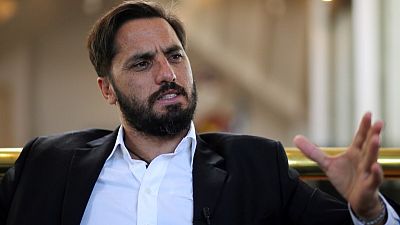 -
(Reuters) – World Rugby vice-chairman Agustin Pichot said the international game is under threat and urged unions and clubs to work out a new 10-year blueprint before the 2019 World Cup in Japan, starting with a meeting in Sydney this month.
World rugby announced an agreement for a global calendar up to 2032 following a meeting in San Francisco 18 months ago, but Pichot said that there was a need to review plans to save the international game from financial problems.
"If you ask me as a businessman, the business side of it isn't working. If you ask me as the playing side, it's not working," former Argentina captain and scrum-half Pichot told the Guardian.
"Is the international game under threat? I think it is. Look at the balance sheets of some nations and you can see exactly where we stand. By the 2019 World Cup we need to have a blueprint for the next 10 years.
"On a scale of one to 10, I think we're four out of 10 now (in terms of finding a solution). We need to push that needle from four to at least six or seven. I'm not going to be an accomplice to rugby's ruin."
Under the agreement in March 2016, the June international window will move to the first three weeks of July to allow the Southern Hemisphere provincial championship, Super Rugby, to be completed prior to the matches.
There will also be a minimum of a 39 percent increase in matches between top and second-tier nations over the 2020-2032 period, World Rugby had said.
However, Pichot said a rethink was required keeping in mind player welfare.
"Players cannot carry on playing as they are now. You cannot have them playing 30-odd competitive club and international games just because you want bums on seats," Pichot added.
"I've been a professional player so I understand how it goes but you have to take care of the athlete. The first principle is the players' welfare because they inspire everyone, both us now and the next generation."
(Reporting by Shrivathsa Sridhar in Bengaluru; editing by Amlan Chakraborty)