U.S. to charge North Koreans over WannaCry, Sony cyber attacks - official
Comments
By Reuters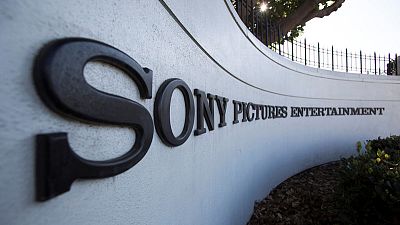 -
By Christopher Bing
WASHINGTON (Reuters) – The U.S. Justice Department is poised to charge North Korean hackers over the 2017 global WannaCry ransomware attack and the 2014 cyber attack on Sony Corp <6758.T> <SNE.N>, a U.S. official told Reuters on Thursday.
The charges, part of a strategy by the U.S. government to deter future cyber attacks by naming and shaming the alleged perpetrators, will also allege that the North Korean hackers broke into the central bank of Bangladesh in 2016, according to the official.
In 2014, U.S. officials said unnamed North Korean hackers were responsible for a major cyber intrusion into Sony, which resulted in leaked internal documents and data being destroyed.
The attacks came after Pyongyang sent a letter to the United Nations, demanding that Sony not move forward with a movie comedy that portrayed the U.S.-backed assassination of a character made to look like North Korean leader Kim Jong Un.
The FBI said at the time it had recovered evidence connecting North Korea to the attack and others in South Korea.
Last year, the WannaCry ransomware attack affected thousands of businesses across the globe through a computer virus that encrypted files on affected systems, including Britain's National Health Service, where nonfunctional computer systems forced the cancellation of thousands of appointments.
(This version of the story corrects headline to say charge, not indict.)
(Reporting by Christopher Bing; Additional writing by Susan Heavey; Editing by Chizu Nomiyama and Jeffrey Benkoe)