Russia's Putin, despite sanctions, still hopes for better U.S. ties - Kremlin
Comments
By Reuters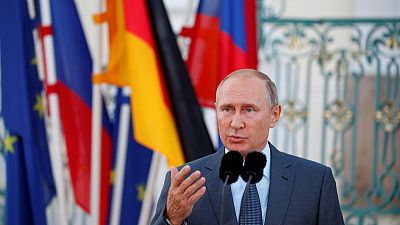 -
MOSCOW (Reuters) – Russian President Vladimir Putin still hopes to pull Moscow's ties with Washington out of a deep crisis, but nobody will go into mourning if this ambition is not reciprocated by the United States, the Kremlin said on Monday.
Moscow is bracing itself for a slew of new U.S. sanctions despite Putin meeting U.S. President Donald Trump at a summit in Helsinki in July.
Kremlin spokesman Dmitry Peskov told reporters on a conference call that the new U.S. sanctions proposals were unfriendly and illegal.
(Reporting by Polina Ivanova; Writing by Tom Balmforth; Editing by Andrew Osborn)