The EU Commissioner plays down Trump's trade tariffs on imports of cars
Comments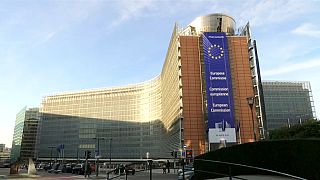 The American tariffs threatened on all imports of EU-assembled cars are small.
That from the EU Commissioner for Trade.
At a press conference about trade and investment barriers on Tuesday Cecilia Malmstrom says the sums are slight, "Only 15 percent of the exported American cars are subject to the tariffs, because cars with European parts in them - which are 85% - are excluded. So we are talking about a very little sum. And we also know that European car factories in the US employ millions of Americans. So they will be affected. It is true that we have a slightly higher tariff on cars than the Americans - you said 10 percent and that is correct, they have 2.5%. But they have much higher for example on trucks, on lorries, they have higher on shoes, on clothing...so overall tariffs between us are small'
Meanwhile, President Trump says his government's completing a study about increasing import tariffs on vehicles from the EU and suggests he will take action soon.