Will Brexit harm the UK economy?
Comments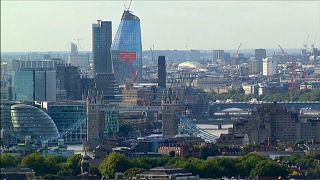 As the countdown to Brexit enters its last 12 months, a question mark hangs over the impact it will have on Britain's economy.
Pre-Brexit referendum, the economy was strong and is still growing but from one of the fastest it's fallen to one of the slowest.
From 2.2 percent in 2015, growth fell to 1.8 percent in 2016 and has since stagnated.
The service industry dominates the UK economy accounting for roughly 80% of UK output. Some businesses in this vital industry feel they lack basic information.
"It's mainly clarity. We just need some clarity on what's going to happen and when," says Soren Jessen, owner of the 1 Lombard Street restaurant. "We need some dates. I think eventually the outcome will be something we can live with but not knowing is something we can't live with for very long."
Whatever the impact of Brexit, some business heads feel they're playing a waiting game.
"We don't see weight of concern about Brexit perhaps falling until after 2021 or 2022 and businesses have been able to see what impact it had on their businesses," explains Mat Oakley, head of Savills European Commercial Research.
The Brexit decision triggered a fall in the pound. This sparked inflation which has more than doubled since 2016.
Britain's economy has defied pre-referendum predictions of a swift plunge into recession, but there are fears a major economic downturn may be just around the corner.