Kather: We hope for arrest warrants against torturers
Comments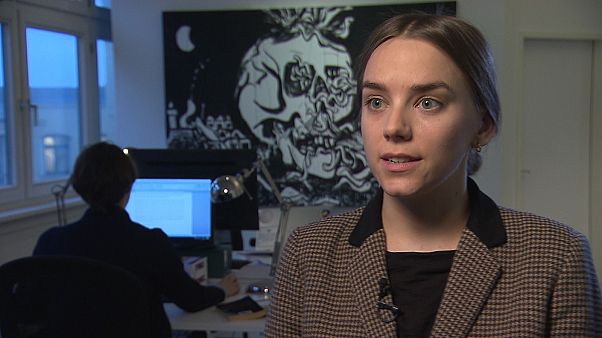 Alexandra Lily Kather works as a legal advisor and expert on Syria at the Berlin based European Center for Constitutional and Human Rights ECCHR. She helps Syrian victims of prison torture to file legal cases at the German Federal Prosecutor.
International arrest warrants should follow.

Legal advisor, ECCHR Berlin
"Following this person-specific investigations we hope for arrest warrants issued by the Federal Supreme Court in Germany", she told Euronews reporter Hans von der Brelie at the ECCHR headquarters in Berlin, "and following those German arrest warrants we hope for an European wide and international arrest warrants against those individuals."
Kather names and blames those in charge, giving orders and supervising the prison torture system in Syria: "The most responsible for the widespread and systematic torture in the detention facilities in Syria is first of all Ali Mamluk. He is the director of the Syrian National Security Bureau and he is in direct contact with the Syrian president Bashar al-Assad. Responsible are also the directors of the four intelligence services in Syria."
The complaints filed in Germany target high-level officials. "As superiors they maintained and allowed the policy of deliberate ill-treatment and torture of prisoners to occur," the ECCHR says, naming in particular Abdelfattah Qudsiyeh, deputy head of the National Security Bureau, Rafiq Shehadeh, head of the Military Intelligence Service between July 2012 and March 2015, Muhamad Mahalla, head of the Military Intelligence Service since April 2015, Muhammad Khallouf (alias Abou Ezzat), head of branch 235 and Shafiq Masa, head of branch 215.
Alexandra Lily Kather studied European law, international law and international criminal law at the University of Groningen (Netherlands).
With a geographical focus on the Former Yugoslavia, her research was concerned with the prosecution of crimes of sexual violence in international criminal law as well as the duty of states to prevent genocide in international law. Her doctoral thesis in international criminal law at Middlesex University London studies the legal protection of mass graves.
She previously worked at the British Institute of International and Comparative Law as well as at the International Law Programme at Chatham House. After a traineeship at ECCHR in summer 2016, she has been working on human rights violations committed in Syria as a legal advisor in the international crimes and accountability program since February 2017.