German Parliament approves talks for third Greek bailout
Comments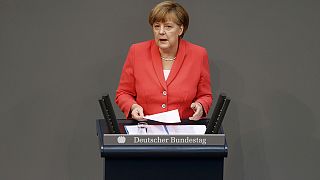 The German parliament has voted to approve negotiations on a third bailout for Greece.
German MPs voted by 439 in favour to 119 against, with 40 abstentions. The Chancellor had urged parliament to back talks following last Monday's accord between Athens and its creditors.
Even the usually hawkish Finance Minister Wolfgang Schaeuble called on the Bundestag's support.
"I ask all of you today to approve the motion. I and the German government did not take the easy way out. We believe that there is a chance to bring the negotiations to a successful end."
The backing from parliament came thanks to support from Merkel's coalition partners.
She said failure to help Greece would be irresponsible.
Germany is one of several eurozone countries that must approve the rescue deal.