Markets rise on hopes Greek debt deal is within reach
Comments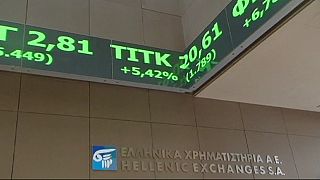 European shares lifted to their highest rate in over a week as markets gleaned a sliver of hope that a deal between Greece and its international creditors is on the table.
Stocks in Germany, France Japan and London all showed increases as a debt deal may well be insight after months of uncertainty and name calling.
Greek debt crisis: Tsipras offer is welcomed as 'good basis for progress' http://t.co/oog50T4tFa

— The Guardian (@guardian) June 22, 2015
Nick Kafkas is head of analysis of Merit Securities: "The expectations have slightly increased and that a deal or a mini-deal is likely, that is some form of an extension, the markets – considering they've dropped significantly – I think initially will react positively, but it is difficult to tell what the logical goal is."
The latest proposals offered by the Greek government look to have impressed the Troika.
As the positive noises filtered through to Athens Greek stocks jumped 7.1 percent.