A guest tells us what it's like to stay at Cheval Blanc Randheli in the Maldives
I was going to start this piece with a sarcastic explanation of just how awful the Maldives are, but let's not beat around the bush here: it's breath-taking. Even actively trying to make it out as a twisted hellscape is impossible.
If Robinson Crusoe ended up there instead of the Caribbean, he wouldn't have been in a hurry to leave; Tom Hanks and Wilson would have lived in objectophilic bliss. Forgive me therefore if I don't wax lyrical about the Maldives' obvious beauty. Imagine paradise and you'll have a pretty clear image.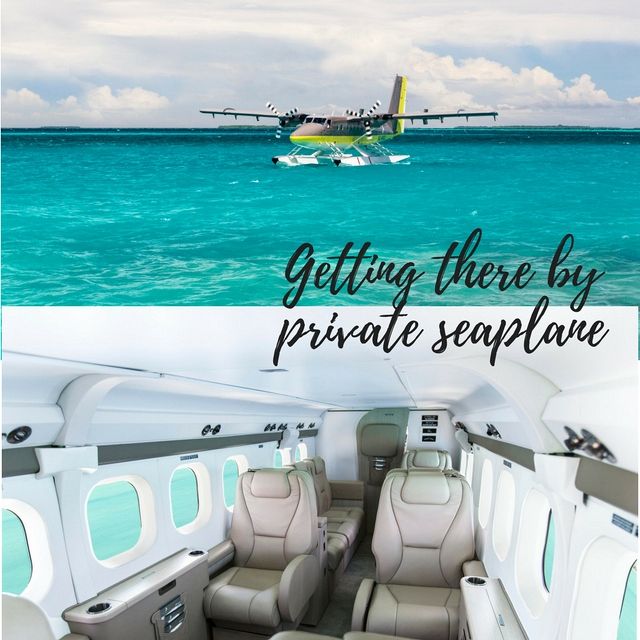 I'll start then with my arrival at the country's most extraordinary resort, Cheval Blanc Randheli. It was a little surreal really. Amazing as I am and celebrated everywhere I go, it's not often that I'm greeted by a procession one fanfare short of a parade. As we alighted in Cheval Blanc's own seaplane, we were greeted by a representative from each department and, most importantly, our personal majordomes.
Think of a majordome as a butler that's swapped tails for white robes – not quite as impressive but given the 30-degree heat and 80% humidity, I'm happy to give them a pass. The term's actually of Indian origin which isn't surprising given the Maldives' location and thankfully they share the same intense level of service.
More than once I called Vladimir, my own six-foot four Russian majordome for breakfast or afternoon tea at my villa and not once did I feel I was putting him out. To be honest though I'd have done it either way; the villas are near-impossible to leave.
For one they're large enough to actually lose where the entrance is. Aside from the prerequisite master bedroom and bathroom there was a vast living room, second bathroom and dressing room fit for a Maharaja's wardrobe. Oh yes, and a private infinity pool. That too. Most definitely that.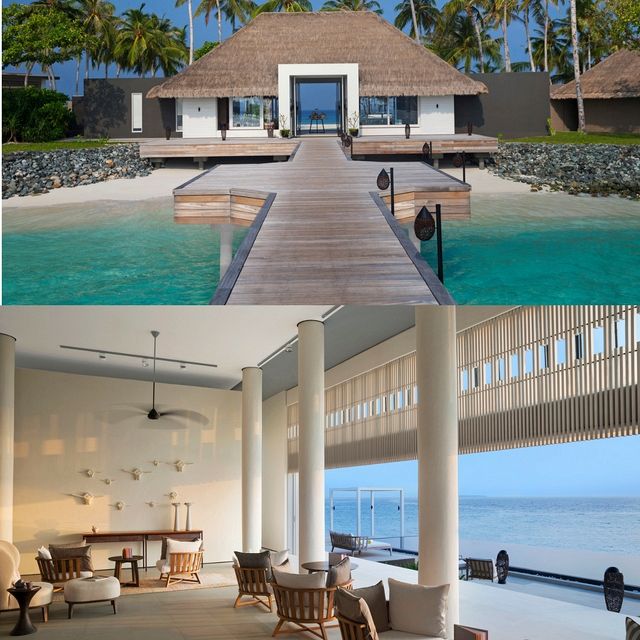 Much as I enjoyed lounging in my own pool sipping Moet on a giant floating beanbag, I was convinced by the others on the trip that I should probably explore. That how I found myself line fishing for red snappers; suffering under the ministrations of a rather excellent massage on 'spa island' and excelling (read failing miserably) under the tennis tutelage of ex-Indian pro vishwesh Sinha.
Cheval Blanc Randheli has pretty much everything you want from a Maldivian getaway – except a decent reef. There is a reef – there always is among the islands – but it's not that great. It doesn't have any of the rare marine fauna you'd travel for, just a few pretty fish. Not to be beaten by mere geography however, we took a half hour trip out to a neighbouring reef.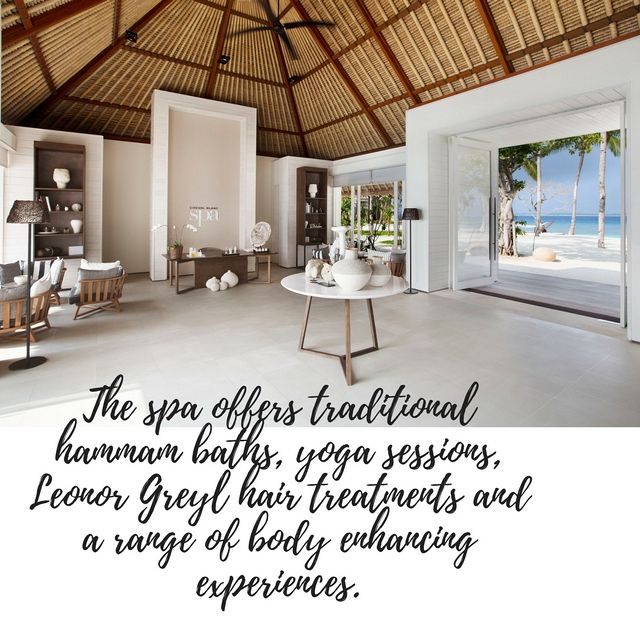 It was spectacular.
There was every type of reef fish you could imagine, moray eels haunting the coral wall, even a shape-shifting, colour-changing octopus that Attenborough would fawn over… in fact, the only thing we didn't see was a turtle. We even got swarmed by a pod of spinner dolphins hundreds strong.
It was a sight worth celebrating and what better way to do so than drinks and dinner? The only restaurant we didn't sample at Cheval Blanc was 1947, the French haute cuisine offering named after the first vintage of the maison's own famous wine.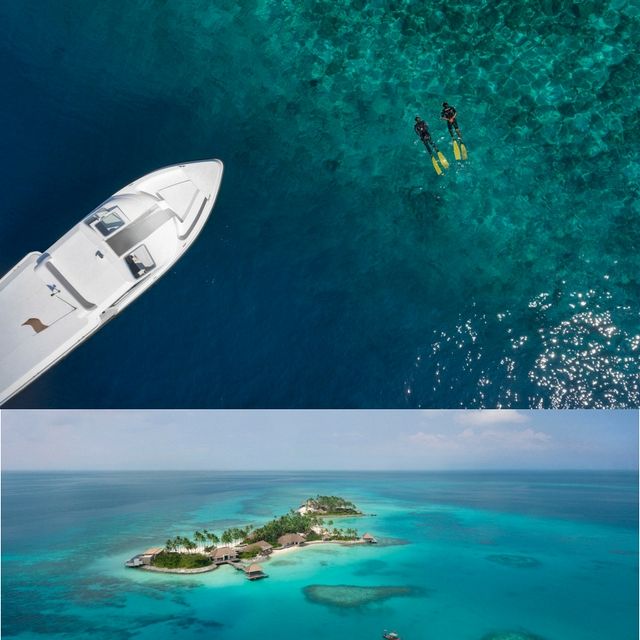 At Delaani we ate our own catch from the previous day in sashimi, grilled and curry form (we caught a lot of fish) while at White Bar we had everything from crab salad to Maldivian curry pizza. Sorry Italy, but it really works. The highlight though was sushi restaurant Diptyque, where the chefs prepare on the counter in front of you. I could happily live on their spicy tuna rolls, fresh, delicate and fruity with a fantastic aftershock of heat.
By the time I was packing to head back to the seaplane – or more accurately Vlad was packing – I felt like in the four days there I'd done everything that could have been done. That didn't though mean I was ready to go. Sure, one tennis lesson is great, but I'd have happily booked Vish for a solid week. The same goes for diving, not to mention the days I'd happily spend idling by the pool.
The only downside is that I think from now on I'll have to stop using paradise as shorthand for the Maldives. If the Maldives as a whole were paradise, where is there to go for Cheval Blanc Randheli?
Writer: Sam Kessler
More information on ChevalBlanc.com
You might also like