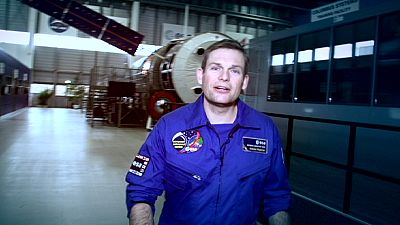 Denmark's first astronaut Andreas Mogensen says learning Russian is the biggest challenge as he trains to fly to space this year. "I'm more of a math and science person. All of the training that takes place in Russia takes place in Russian, and of course we have Russian crewmates that we have to be able to speak with," he tells us.
This year will be an exciting time in human spaceflight, as three European astronauts, including Andreas, Britain's Tim Peake and Italy's Samantha Cristoforetti carry out their missions to the ISS.
Meanwhile a duo of one Russian and one American are preparing to spend one whole year in orbit. Astronaut Scott Kelly and cosmonaut Mikhail Kornienko leave Earth on March 27th 2015 and return in March 2016.
Andreas Mogensen
Denmark's first astronaut, Andreas Mogensen will accompany opera singer-turned space tourist Sarah Brightman to the
ISS
on 1st September 2015 on a 10 day mission. He was born in Copenhagen in 1976 and studied aeronautical engineering at Imperial College London, including a semester at
IST
Lisbon. He has a doctorate in aerospace engineering from the University of Texas at Austin. He enjoys scuba diving, skydiving, kite surfing, kayaking and mountaineering.
Frank De Winne
Frank is a former Belgian air force test pilot, and the first-ever European commander of the
ISS
. He now heads the European Astronaut Centre. Frank flew a 9-day mission to the
ISS
in 2002 and a six month mission to the
ISS
in 2009. During his long-duration mission he was the main operator of the Japanese robotic arm to dock Japan's
HTV
cargo ship. Frank is from Ghent in Belgium and is married with three children.