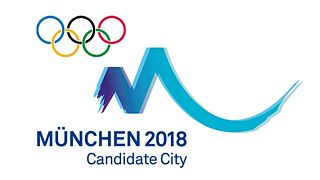 Despite South Korea's Pyeongchang being viewed by many as the hot favourite to host the 2018 Winter Olympics, Munich's bid has steadily made ground in what has become an increasingly tight race.
Former Olympic Champion Katarina Witt headed the delegation for the Bavarian city, which was the final stop on the International Olympic Committee's inspection tour. The officials had already visited Pyeongchang and France's Annecy, the other candidate city.
If Bavaria wins, Garmisch-Partenkirchen will host the alpine and nordic competitions while Munich will stage the ice events.
The city is promoting its bid as "The Friendly Games – for participants, visitors and the environment".
Should it be successful, Munich – which hosted the Summer Games in 1972 – would be the only city in the history of the Olympics to have held both the Summer and the Winter Games.
The people there are keenly awaiting the verdict, which will be given on July 6 in South Africa.