Europe Weekly: key deals for Greece and Iran
Comments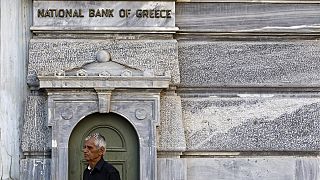 In this edition of Europe Weekly we look back at the two deals that have dominated the news over the last seven days.
Greece's parliament approved a bail-out agreement that even Prime Minister Alexis Tsipras says he didn't agree with. Just two weeks after voters chose in a referendum to reject austerity terms dictated by eurozone leaders, Tsipras was forced to accept even tougher measures or risk seeing the country go bankrupt.
Meanwhile another crucial deal – relating to Iran's nuclear programme – was signed by the EU's diplomacy chief Federica Mogherini. After ten years of deadlock and strict sanctions on Iran, this was one agreement that was very well received on the streets of Tehran.
Watch this edition of Europe Weekly in the player above.