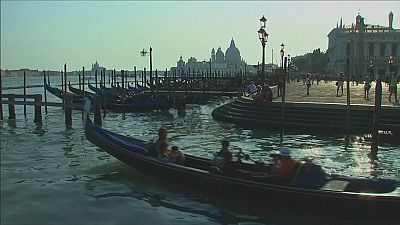 This year the Venice Film Festival will open with the world premiere of Damien Chazelle's new film "La La Land". A musical romantic comedy-drama about a jazz pianist who falls in love with an aspiring actress in Los Angeles.
Kiarostami taught us to look at cinema, photography and art in a different way

Venice Film Festival Artistic Director
Founded in founded in 1932, Venice is the oldest film festival in the world. Artistic director Alberto Barbera explains the focus of this year's line-up.
"The great themes, philosophical and existential questions, which constantly return in films, directly or indirectly, this time are approached with film-makers taking distance from the brutality of reality and every day news. But it is not a form of escapism from the contemporary world, it is used as a way to reflect upon today's world in a different way."
Venice Film Festival Unveils Lineup for 73rd Edition https://t.co/K6Il0tIGSnpic.twitter.com/SQVfHJJ4w5

—

THR

International (@THRGlobal) July 29, 2016
Also in the international competition "The Light Between Oceans" by Derek Cianfrance. A story about a couple who rescue a baby they find adrift a rowboat. It stars Alicia Vikander, Michael Fassbender and Rachel Weisz.
Out of competition, the first two episodes of Paolo Sorrentino's hotly anticipated TV series "The Young Pope". It features Jude Law as a cigarette-smoking American pontiff.
The festival will pay tribute to two iconic film directors who recently passed away.
"Abbas Kiarostami, taught us to look at cinema, photography and art in a different way. His passing has completely changed our relationship with this form of art. Michael Cimino was in the progress of changing the American cinema, or at least he did when he wasn't prevented from expressing himself completely," Barbera told reporters.
The festival will close with Antoine Fuqua's "The Magnificent Seven". It stars Denzel Washington in a modern retelling of the 1960 classic about outlaws in the Old West.
The Venice Film Festival runs from the 31 August until 10 September.