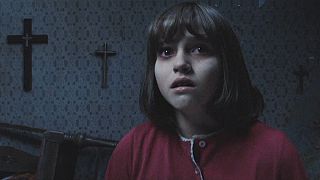 After the success of horror flick 'The Conjuring', director James Wan is back with 'The Conjuring 2'.
Also based on a true story, the sequel follows poltergeist detectives the Warrens as they investigate a case in 1970's London, where supernatural incidents reported by the mother of two girls attracted considerable media attention.
Wan recently presented his film at the Wondercon entertainment convention in Los Angeles.
"I, myself, am a believer in things that I can't necessary see with my own eyes," he said. "Just because I can't see them doesn't mean they're not happening around me. But, fortunately for me, I don't see ghostly things very often. Because, if I did, I would be terrified and I don't think I would be able to make any more scary movies."
Patrick Wilson and Vera Farmiga return as US paranormal investigators Ed and Lorraine Warren.
"For me, what makes it interesting is telling stories about these people whose day-in day-out life deals with the supernatural, deals with the paranormal. That's what they do and they take it very seriously. And, with the Warrens, they've been doing this for decades. They started out in the Sixties and Seventies, and it's a big part of who they are. And those guys are the preeminent grandparents of modern-day ghost hunting."
'The Conjuring' enthusiasts are eagerly awaiting the sequel, hoping it will live up to the original's scary standards.
'The Conjuring 2' opens worldwide in June.