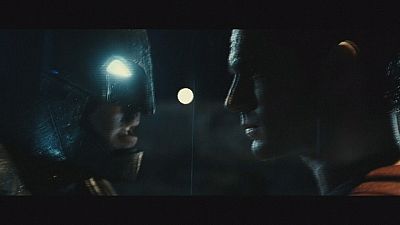 The superhero film that fans have been waiting for is finally out. Zack Snyder's 'Batman v Superman: Dawn of Justice' sees the two comic book icons battling each other in this follow-up to 'Man of Steel'.
With Batman and Superman fighting each other, a new threat is created by villain Lex Luthor in the form of a powerful destructive monster named Doomsday. It is up to the two superheroes to set aside their differences and team up with others to fight the real enemy.
"Some of the themes that are at work in this story that are resonant to me, in particular, have to do with fear," said Ben Affleck, who stars as Batman. "The way that we get afraid, how we react and sometimes that turns us into the worst version of ourselves, we get more scared, we want to go on the attack, we kind of rear up and get our hackles up and there's no place to go from there but to conflict."
British actor Henry Cavill plays Superman. "There's always been that little tête-à-tête between Batman and Superman and there's always been that question among fans: who will win in a fight?," he explained. "And as much as this does answer questions, the great thing about the comic book world is you can never fully answer a question because there will always be another question that comes before it, or another scenario."
Just as Superman's original 1938 comic book debut was seen as a reflection of America's need for a hero during the Great Depression, 'Batman v Superman' reflects certain elements of American society today according to Jesse Eisenberg, who plays the villain.
"My character is a classic xenophobe, he looks at Superman as an alien – which Superman is, he's from this other planet – and he comes down and everybody feels threatened, and I very explicitly try to rile the public up to feel threatened by this creature from another place. I think if you look at some of the more nasty, political discourses, at least in our country today, you'd see shades of that," said Eisenberg
'Batman v Superman: Dawn of Justice' is on release worldwide this month.