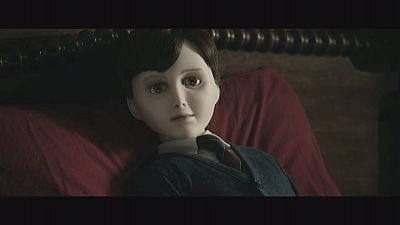 Lauren Cohan stars in a new horror film. The American-born British actress plays the part of a nanny in "The Boy".
She is hired by an English couple to look after a life-sized doll. Disturbing events make here believe the doll is actually alive.
"I think the difference with this doll is that you are bewitched by him and he isn't just a doll that is here to scare you, he is a device that all these different people are using to cope with loss or cope with loss of a child, loss of their life as they know it and I think that he is sort of a lifeline," the actress explained.
""The Boy"":http://www.imdb.com/title/tt3882082/ is now on release in most European countries and opens in the UK on February 17th.
Another horror movie which is set to be released in February is ""Pride and Prejudice and Zombies"":http://www.imdb.com/title/tt1374989/, a fresh twist on Jane Austen's widely celebrated novel.
Casting aside personal pride and social prejudices, Elizabeth and Mr. Darcy must unite the blood-soaked battlefield of England to rid the country of the zombie menace and discover their true love for on another.