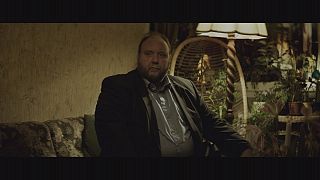 Let's see what out in Europe at the moment. We start with 'Virgin Mountain' by Icelandic director Dagur Kári, a bittersweet movie described as a painfully honest character study of loneliness, anxiety, and heartbreak
It tells the story of 43-year old Fusi, who still lives with his mother. One day, the appearance of Alma and the young Hera in his life upsets his safe and monotonous routine.
'Alaska' by Claudio Cupellini, one of the directors of the TV crime series 'Gomorrah', is an epic love story. Aspiring model Nadine meets hotel employee Fausto in Paris. The pair embark on a whirlwind of adventures that takes them to prison and hospital, from wealth to poverty between France and Italy.
French film maker Robert Guédiguian is back with 'Don't Tell Me the Boy Was Mad'. The director, himself of Armenian heritage, takes on the Armenian genocide and the campaign of vengeance against Turkey in his latest movie. Based on true events, it tells the story of Aram, a young man from Marseille with Armenian roots, who blows up the Turkish ambassador's car in Paris. Gilles, a young cyclist passing by is seriously injured. Aram's mother visits Gilles in hospital to beg his forgiveness.
Spanish comedy 'Isla Bonita' is the story of Fer, a seasoned publicist down on his luck, who takes some time out in Menorca to visit his old friend Miguel Ángel, There, he meets unorthodox sculptor Nuria. The film is directed by Fernando Colomo who also plays the lead role.
And finally, Aleksandr Sokurov's 'Francofonia' has been described as a dense, enriching meditation on (…) the role of art as an intrinsic part of the spirit of civilization
1940. Paris is under Nazi occupation. Two men who apparently have nothing in common, the director of the Louvre and the German officer in charge of overseeing France's art collection during the war, form an unlikely alliance to preserve the museum's treasures.
After touring the film festival circuit, 'Francofonia' is out now in France.