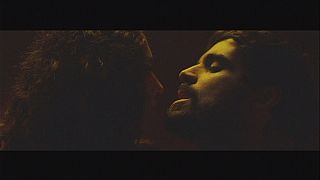 Almost three years after the breakup of Westlife, former lead singer Markus Feehily is back with 'Love Is A Drug', the lead single from his upcoming debut album.
He says it was inspired by some turbulent times in his personal life: "I think being in love, or if you fall in love with someone, it can drive you a bit crazy sometimes, and lots of people have said it, they can relate to it. It's basically when you keep going back to somebody that you know is really bad for you. You know that the whole relationship or situation makes you feel like crap and you get really frustrated with yourself for going back but you still do it for whatever silly reason. And I think that reason is just love and love sending people a bit crazy," he says.
Musically, Feehily has a darker, more electronic sound than the Westlife style.
"When I was writing melodies, I sung the way I felt natural singing and it's all very soulful. There's lots of gospel choir backing vocals and that's because I love putting together backing vocals and coming up with backing vocals. It's just all me, it's exactly what happens when I go in the studio. It's definitely darker. I love big, epic sounds," says Feehily.
Over their 14-year career, Westlife were a hugely popular boy band – especially at home in Ireland and in the UK – selling more than 50 million records worldwide.
Markus Feehily's single 'Love Is A Drug' is out now, ahead of his album scheduled for release in the autumn.