Watchdog to set rules for global cryptocurrency regulation by June
Comments
By Reuters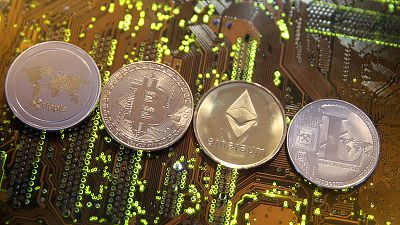 -
Copyright

Dado Ruvic(Reuters)
By Inti Landauro
PARIS (Reuters) – The global watchdog for money-laundering regulation said on Friday it will set up its first rules by June on how countries should oversee cryptocurrencies.
The Paris-based Financial Action Task Force (FATF) said jurisdictions across the world will be required to license or regulate exchanges and some firms providing cryptocurrency wallets, in a bid to stamp out the use of digital money for money laundering, terrorism financing or other crime.
Firms providing financial services for issuances of new cryptocurrencies – initial coin offerings – must also be subject to the rules, it said.
The FATF move represents a landmark moment for cryptocurrency regulation – something that, until now, has defied global coordination and led to a patchwork of differing approaches by national governments.
Countries that fail to set up the required rules would be added to the FATF blacklist, which restricts access to the global financial system by jurisdictions found not do enough to prevent financial crime, said President Marshall Billingslea.
"By June, we will issue additional instructions on the standards and how we expect them to be enforced," he said.
Cryptocurrencies are digital tokens whose creators say they can be used as money without the backing of any country's central bank. The first and most popular is bitcoin, which has been followed by hundreds of others issued around the world.
(Reporting by Inti Landauro in Paris; Writing by Tom Wilson; Editing by Peter Graff)