U.S. judge says China's ZTE violates probation; extends monitor's term
Comments
By Reuters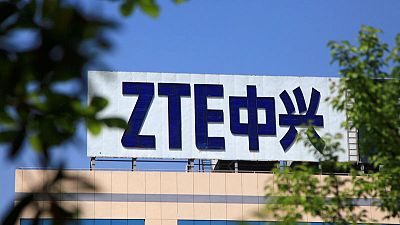 -
(Reuters) – A U.S. federal judge in Texas on Wednesday issued an order finding that China's ZTE Corp violated probation imposed when the telecommunications company pleaded guilty in 2017 to illegally shipping goods to Iran despite U.S. sanctions.
According to the order, the company violated its probation by issuing false statements regarding its discipline of 35 employees tied to the wrongdoing.
The judge said he was extending the term of a court-appointed monitor for ZTE until 2022.
ZTE settled with the U.S. Department of Commerce last summer over the false statements, which led to the lifting of a ban on U.S. suppliers doing business with the Chinese company.
(Reporting by Karen Freifeld; Editing by Bill Berkrot)