U.S. Secretary of State warns North Korea of increasing isolation
Comments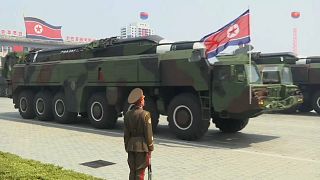 The U.S. Secretary of State has told the United Nations Security Council that if North Korea strays from the path of diplomacy and denuclearisation then it will inevitably find itself increasingly isolated and under pressure. Mike Pompeo was addressing the five permanent members of the UNSC in New York.
"Enforcement of Security Council sanctions must continue vigorously and without fail until we realize the fully, final, verified denuclearisation," he told the body.
Pompeo is due to travel to North Korea in October to prepare the ground for a second summit between leader Kim Jong-un and President Donald Trump. The aim is to reinvigorate stalled efforts to rid the North of its nuclear weaponry.
The visit will focus on "further progress" toward commitments made by President Donald Trump and Kim, during their historic summit in Singapore in June.