UK rejects adult Novartis CAR-T therapy, after 'yes' in kids
Comments
By Reuters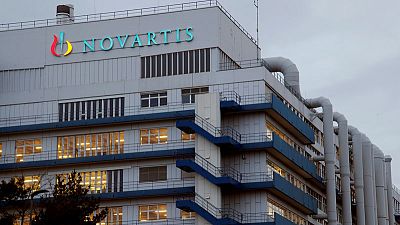 -
LONDON (Reuters) – Health authorities in England have rejected a pricey CAR-T cell therapy from Novartis <NOVN.S> for adults with blood cancer, two weeks after endorsing its use in children and young people.
The National Institute for Health and Care Excellence (NICE) said Kymriah was not cost-effective for adult lymphoma. That contrasts with a green light for youngsters with aggressive leukaemia when other drugs have failed.
NICE said the Swiss drugmaker had offered a confidential discount on the list price of 282,000 pounds per patient, but this was still above the level considered to be an acceptable use of resources.
Despite the rebuttal, NICE said it welcomed "further discussions" around the cost-effectiveness of Kymriah. NICE is the body that decides if new treatments are worth using on the state health service in England and Wales.
The decision on Kymriah in adults is in line with the rejection of a rival CAR-T treatment for adult lymphoma from Gilead Sciences <GILD.O>.
Kymriah and Gilead's Yescarta are chimeric antigen receptor T-cell therapies, or CAR-Ts, which reprogramme the body's own immune cells to attack malignant cells.
The treatments represents a new approach to fighting cancer, since the therapy involves extraction of infection-fighting cells from a patient. These cells are then genetically engineered to recognise cancer cells and infused back.
The process is complex and expensive but it offers hope for people with certain kinds of blood cancer who have exhausted all other treatment options.
(Reporting by Ben Hirschler; editing by Jason Neely)