Uber co-founder Kalanick to sell part of stake
Comments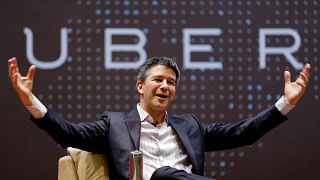 -
Uber co-founder Travis Kalanick is selling almost a third of his 10 percent stake in the ride-share company.
A consortium led by Softbank Group is buying a total seventeen and a half percent of Uber from Kalanick and other shareholders. The deal values the company at almost 40 billion euros - 30 percent less than its most recent valuation.
The investors will also pump more than a billion euros of fresh funding into the mobile app.
The Softbank deal offers shareholders a last chance to cash in ahead of Uber's planned IPO next year.