Want to spice up your next trip by making a contribution to the local population? You will return home with the best souvenir: the satisfaction of knowing you made a difference. An ever-growing group of socially engaged travelers has already changed thousands of people's lives.
Luxury and philanthropy go hand in hand
It is time to lose yourself in Nicaragua's nature. The tropical paradise with lakes, volcanoes and not to mention some of the world's best coffee and rum. In the midst of all this lies the luxurious resort of Nekupe.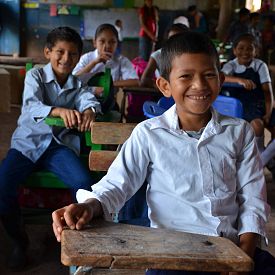 Its name says it all, meaning "heaven" in the language of the indigenous Chorotega people from Honduras. "Heaven" is located in the countryside on a 1,300-acre nature reserve. The intimate eight-bedroom luxury hotel's presidential suite is more than 120 square meter and boasts a personal concierge and a dedicated park ranger to guide you through when reconnecting with nature.