German car makers face fraud claims
Comments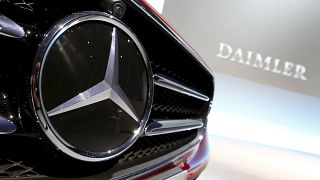 Major German car makers including Volkswagon and Daimler are facing allegations they worked together to fix the price of diesel
emission treatment systems in breach of EU cartel rules.
Companies found to have infringed rules can pay fines of up to 10 per cent of their global revenue.
At stake is whether car makers VW, Audi, Porsche, Mercedes and BMW used German auto industry committees to discuss
pricing of components and technologies, and whether such talks constituted anti-competitive behaviour.
The car industry has been hit with billion-euro fines on both sides of the Atlantic in recent years for cartels related
to various parts such as lighting systems, engine coolers and bearings.
The car industry's record on exhaust emissions is under close scrutiny after Volkswagon admitted in September 2015 to cheating
U.S. diesel emissions tests with investigations showing many vehicles exceeded pollution limits outside of testing labs.
VW, the world's largest car manufacturer, has admitted about 11 million cars worldwide were fitted with the device.
Last year, a US court ordered the company to pay a $14.7bn (£12bn) settlement over the scandal.