Vivendi looks to video games and advertising companies
Comments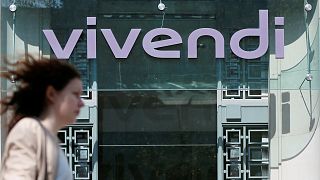 French media giant Vivendi is reportedly to focus on buying video games and advertising companies this year.
The move is intended to address investor concerns about its strategy, mixed results and poor share performance.
Reuters quotes sources as saying it has advertising group Havas and video games maker Ubisoft in its sights.
Havas is 60 percent owned by Vivendi's Chairman Vincent Bollore and run by his son Yannick.
At a shareholders' meeting on Tuesday Vivendi's chief executive Arnaud de Puyfontaine said a merger with Havas would "make sense".
Chief Operating Officer Stephane Roussel confirmed the group aims to accelerate expansion in the video games sector, with potential acquisitions.
However, Ubisoft – the maker of 'Assassin's Creed' – may be a more difficult target. Although Vivendi owns 25 percent, it is likely to meet resistance from its founding Guillemot family to a full takeover.
They have been beefing up their stake in Ubisoft.
Strategy questions
In three years, Chairman Vincent Bollore has spent nearly 15 billion euros of Vivendi's cash on shareholders and acquisitions, including taking large stakes in Telecom Italia and Italian broadcaster Mediaset.
Yet Vivendi's shares have fallen by about three percent over the period and analysts are still awaiting more details from the company about how exactly its strategy will pan out.
Despite previous successes Bollore is facing questions about his capacity to deliver a rapid return on investments there and his long-term strategy.
An Italian regulator recently ordered Vivendi to cut its stake in either Telecom Italia or Mediaset within a year, ruling that the French company was in breach of rules designed to prevent a concentration of corporate power.
At a shareholders meeting on Tuesday Bollore said the priority for the group is to boost share price through higher results, not dividends.