Japan's weaker than expected industrial output shows economic recovery fragile
Comments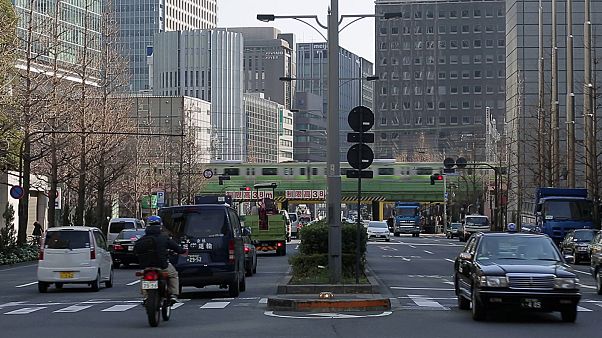 Japan's factory output unexpectedly fell in January for the first time in six months, indicating the country's economic recovery remains fragile.
Industrial production was down by 0.8 percent from the previous month, underlining that momentum in the world's third-largest economy remained soft. It had risen 0.7 percent in December.
Protectionism fears
Japan is very export dependent and one major factor was a slowdown in shipments of cars to the United States against a background of US President Donald Trump's repeated pledges to pull back from free trade which has raised concerns that protectionism will spread.
While Asian exports, including Japanese sales, have started to recover from late last year, it is still not clear whether the uptick is sustainable in the wake of rising protectionist sentiment in the United States.
Moderate pickup
"Factory output will probably slow down this quarter as a reaction to solid production in October-December," said Hidenobu Tokuda, senior economist at Mizuho Research Institute.
"Still, output is likely to remain in a moderate pickup backed by IT-related demand for smart phones in China and economic recovery in the United States and Europe as well as resource-exporting countries and emerging markets, although uncertainty remains over the outlook on US economic policies."
Retail sales continue to rise
Separate data by the Ministry of Economy, Trade and Industry showed Japanese retail sales rose 1.0 percent in January year-on-year, versus expectations for a 0.9 percent gain.
They rose 0.5 percent from the previous month. The forecast was for a 0.3 percent rise.
That was the third straight month of annual gains, indicating a gradual pickup in consumer spending.
Retail sales in Japan recovered somewhat in January, but not enough to offset the decline in December. https://t.co/AWijCW1AVvpic.twitter.com/AfNl01PfUo

— Japan Macro Advisors (@JapanMadvisors) February 28, 2017