Brexit vote unnerves eurozone and UK businesses
Comments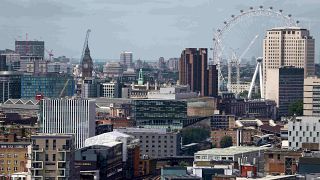 Economic sentiment in the eurozone fell in August, dropping to its lowest level since March, particularly in industry.
Economists linked that to Britain's vote to leave the European Union.
The European Commission's Economic Sentiment Indicator for the bloc showed confidence fell in four of the five largest economies. The exception was France where it rose slightly.
In Italy, where the banking system is struggling with 360 billion euros in bad loans, confidence fell to an 18-month low.
Confidence among managers in the services sector and retailers saw a major fall based on their expectations of declining demand.
There was pessimism too in the household category among consumers.
"While the impact of Brexit on eurozone survey data had been muted so far, businesses have now caught up to a combination of Italian banking problems, the Brexit vote and geopolitical worries," ING economists said in a note.
UK firms cut expansion plans
Optimism among Britain's services firms has also fallen sharply according to the latest survey by the Confederation of British Industry.
The first CBI survey since June's Brexit vote found companies investment plans at their leanest for more than four years.
Employers said they are waiting for clearer signs of what the Brexit vote means for them and the CBI said the UK government needs to clearly communicate its plans for negotiations to leave the EU.
Govt. must clearly communicate Brexit negotiation plans & drive growth & investment with ambitious Autumn Statement https://t.co/fDUYm7kvBe

— The

CBI

(@CBItweets) August 30, 2016
The CBI's head of economic analysis and surveys, Anna Leach, said it was encouraging that employment numbers remained robust, especially in the consumer services sector, despite the shock decision by voters to leave the European Union in June.
"But looking ahead, the service sector faces a challenging environment in which to grow and invest, with uncertainty about demand weighing on firms' minds," Leach said.