S&P cuts European Union's credit rating
Comments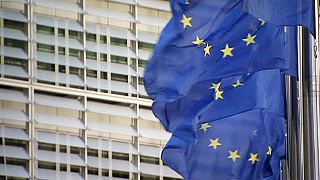 Standard & Poor's has cut its long-term credit rating on the European Union to 'AA' from 'AA+'.
The ratings agency said it was doing that because of concerns about the unity of the bloc after Britain's decision to leave.
"Revenue forecasting, long-term capital planning, and adjustments to key financial buffers of EU will be subject to greater uncertainty," S&P said in a statement.
A senior EU official said the impact would be minimal as the downgrade of a single agency should not affect the EU.
This is because investors take an average of all ratings on capital requirements, meaning in practice the EU retains a top-notch credit rating.
S&P is the first major agency to cut its EU rating. Moody's maintained its 'AAA' rating last week.
At the same time, the European Union's top trade official has confirmed that only after Britain has left the bloc can negotiations start on business links.
Trade Commissioner Cecilia Malmstrom told the BBC "First you exit then you negotiate".
Until there is a deal – which could take years – trade would be carried out under World Trade Organisation rules.