Panasonic to end LCD production
Comments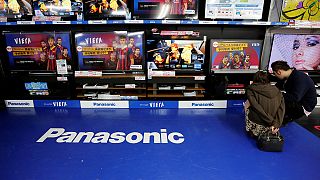 Panasonic says it is going to stop making screens for its televisions in Japan by the end of September.
It has never been a profitable venture since production started in 2010 due to heavy price competition from South Korean and Chinese rivals.
The factory where the TV liquid crystal display panels are currently made will continue to produce non-TV use panels for vehicle dashboards and medical equipment.
For its own TVs Panasonic will buy in screens produced by third parties such as LG or Sharp.
The move will leave Sharp, which has its own profit problems, as Japan's sole LCD TV panel maker.
The decision to close the business comes after Panasonic scrapped its company-wide revenue target to focus on profitability.
Panasonic's shares rose on the news.
#Panasonic to withdraw from LCD TV panel production – The Mainichi https://t.co/qjQW50jHSV#Japan

— The Mainichi (@themainichi) May 31, 2016