Bank of Japan modifies stimulus programme
Comments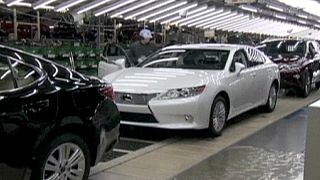 The Bank of Japan has tinkered with the country's massive stimulus programme to try to counter the impact of the US Federal Reserve's move tightening monetary policy.
Japan's central bank decided to boost holdings in firms dedicated to investment. It's also to extend the maturity of bonds it owns from 10 to around 12 years, and increase purchases of risky assets.
It said it would keep printing money only at the same pace, disappointing some analysts.
The move jolted financial markets and pushed the yen into a brief fall.
The country's stimulus programme launched two years ago is a cornerstone of prime minister Shinzo Abe's attempt to kickstart the flagging economy.